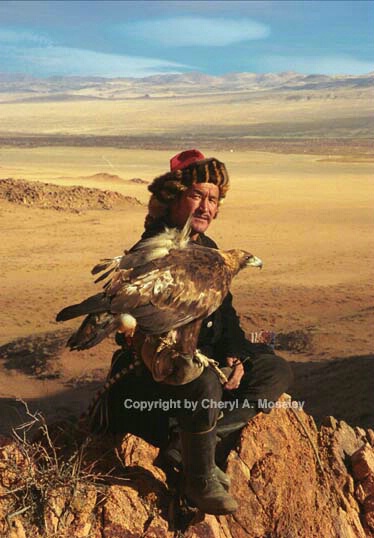 Kazakh eagle hunter, Mongolia
Hunters say only female eagles are used to hunt as they are "stronger, more fierce & aggressive."
© Cheryl A. Moseley
Copyright for this gallery photo belongs solely to Cheryl A. Moseley. Images may not be copied, downloaded, or used in any way without the express, written permission of the photographer.