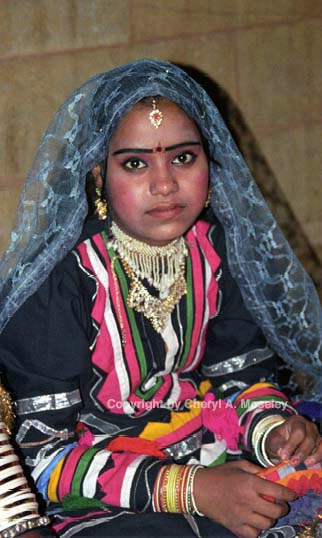 Young Rajasthani Woman withTika, 19-9
Tika, a spot ritually placed on forehead, indicating quest for inner wisdom; also worn for cosmetic reasons.
© Cheryl A. Moseley
Copyright for this gallery photo belongs solely to Cheryl A. Moseley. Images may not be copied, downloaded, or used in any way without the express, written permission of the photographer.