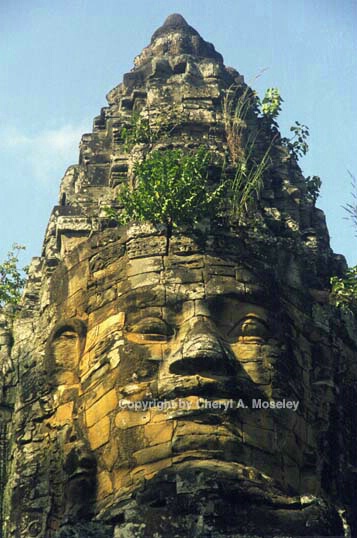 Bayon Temple, close, Ankor, Cambodia, 30-17
Face of Lord of Compassion. temple contains both buddhist & Hindu manifestations of God, symbolizing unity and tolerance of the empire.
© Cheryl A. Moseley
Copyright for this gallery photo belongs solely to Cheryl A. Moseley. Images may not be copied, downloaded, or used in any way without the express, written permission of the photographer.